Acumen Safety

Established in 2013 in the UAE, Acumen International FZC (ACUMEN SAFETY) has been a pioneer in a wide range of services, including Lifting inspection, heavy lift consultancy and execution, heavy lift load tests of various structures and cranes (both onshore and offshore), Magnetic Rope Inspection (MRT). They also provide supply and rentals of various load cells (tensile and compressive), Water bags, Solid test weights, Pad eye testing Kits, tensile & compressive test beds,Bollard test Kits, and unique In situ testing arrangements, Magnetic Rope Inspection (MRT) INTRON MRT machines and Lifting Equipment, They provide Wire Rope management including Pressure lubrication, spooling machines, and installation. Their expertise extends to testing various complex and complicated structures, barge cranes, and more.
Website: www.acumensafety.com
Phone: (971) 4 399 3667
Email: sales@acumensafety.com

Allcranes and Equipment Inspection PTY LTD
Allcranes and Equipment Inspections is an Australian based inspection company with over 50 years' combined crane industry experience. Specialising in all types of cranes, vastly mobile cranes and working closely with construction and mining companies across Australia, Allcranes has found a need for load cell usage and equipment sales within the industry. Our core function is to ensure the safety of your cranes on your worksite, so rest assured, we have done the research for you and are providing you with the best quality and safest equipment for your Crane.
Website: www.allcranes.com.au
Phone:+61 2 42324890
Email: bookings@allcranes.com.au

Arenys Industrial
Arenys Industrial, a subsidiary of the Arenys Group, is a representative of recognized brands with high standards in Chile and Latin America. We specialize in lifting elements, cargo mooring, mining equipment rescue and high-performance cables. We offer solutions mainly for large-scale mining and the industry in general.
Website: www.arenysindustrial.cl
Phone:+569 6219 0244
Email: afranco@arenysindustrial.cl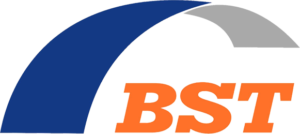 BESTEEL PTE LTD
BESTEEL was established for more than a decade to serve industries such as construction, marine, offshore, shipping, Oil and Gas, and many more. Over the years, BESTEEL have gained tremendous experience and established an excellent track record in the field of lifting and rigging solutions over the years. With our range of equipment and team of experienced staff, we aim to provide our customers with prompt and timely services, professional consultation and proper certification to ensure best pricing solutions for your clients without compromising on product quality and operational safety.
Website: www.besteel.biz
Phone:(65) 62550575
Email: inquiry@besteel.biz

Euro Rope Netherlands B.V.
Euro Rope Netherlands B.V. is well known around the world for their expertise with hoisting and lifting equipment, steel wire ropes and crane components. With their Sales, Rental and Service departments they are a One Stop Shop for many of the worlds leading Maritime On & Offshore companies. This is confirmed by their activities in many countries, far outside their home base in the Port of Rotterdam. The company is driven by passion and craftsmanship, investing in its people to ensure they are equipped with the skills and knowledge they require to conduct their roles to the best of their ability and manner that is consistent with the company's philosophy and culture. Exclusive sales partner for Holland, Belgium and Germany.
Website: www.eurorope.nl
Phone:+31 (0) 10 4602499
Email: info@eurorope.nl

GMC Marine Partner AS
GMC Marine Partner AS is a Norwegian, family-owned industrial company, established in 1973. From our headquarter in Stavanger, Norway, we provide multidiscipline services and product solutions to the global marine and offshore industries. Through 44 years of operations, we have grown from a small workshop into a large supplier of integrated services and products for vessels, rigs and platforms. Our main competitive advantage is our ability to mobilise our multidiscipline workforce on short notice. When situations occur on vessels, rigs or platforms, or when the work scope changes for planned activities, we are experienced in handling the matter instantly and correctly. Our business culture is based on our brand promise: Consider it done.
Website: www.gmc.no
Phone:+47 51 84 80 00
Email: sales@gmc.no

Rayco-Wylie Systems
RaycoWylie is today a world leader in crane monitoring systems and other construction equipment. Its key areas of expertise lie on the development and installation of complex rated capacity indicators with a simple user interface. RaycoWylie also provides wireless or wired custom safety instrumentation such as anti-two block systems, wind speed indicators, load indicators and angle indicators to maximize operation both inland and offshore. Our head office is situated in Quebec City, Canada, we also have sales and service office in St.Leonards-On-Sea (United Kingdom), Bessemer (Alabama), Singapore and Bogotá (Colombia), do not hesitate to contact us anywhere you are, our staff has all the knowledge and commitment to help you.
Website: www.raycowylie.com
Phone:001-418-266-6600
Email: rayco@raycowylie.com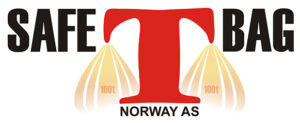 SAFETBAG NORWAY AS

SafeTbag Norway AS is a company offers consulting & engineerings, dependens on customers demands on a Heavy Loadtest. We have the Equipment you need. Safetmade started manufacturing water and air operated bags in late 90's and became one of the sector leaders in short time with the help of their commitment to customer satisfaction and Research. They  have all type of waterbags and loadcells on Stock for rent.
Website: www.safetbag.no
Phone: (47) 908 81 974
Email: kjartan@safetbag.no

The Scale Shop Ltd
ScaleShop is an industry leader in the manufacturing and distribution of Weight Related Products and Process-Control Equipment concentrating mainly on the Fishing , Food Processing . Berry and Offshore Oil industries.We are a Measurement Canada Accredited Company operating within the ISO-9001 Quality Assurance Program. ScaleShop has operated in Atlantic Canada for 75 years and employs some of the most skilled people in the industry today.Through our wisdom of industry experience we create the future of Weighing and Automation through Cutting Edge Research and Design. Our focus is firmly on the principals of Quality and Customer Service and we are recognized for delivering the highest standard of products and dependable service in Newfoundland and Labrador. Our dedication and promotion of ethical business practices represent the values of our customers, employees and our company.
Website: www.thescaleshop.net
Phone:(709) 747-2031
Email: info@thescaleshop.net